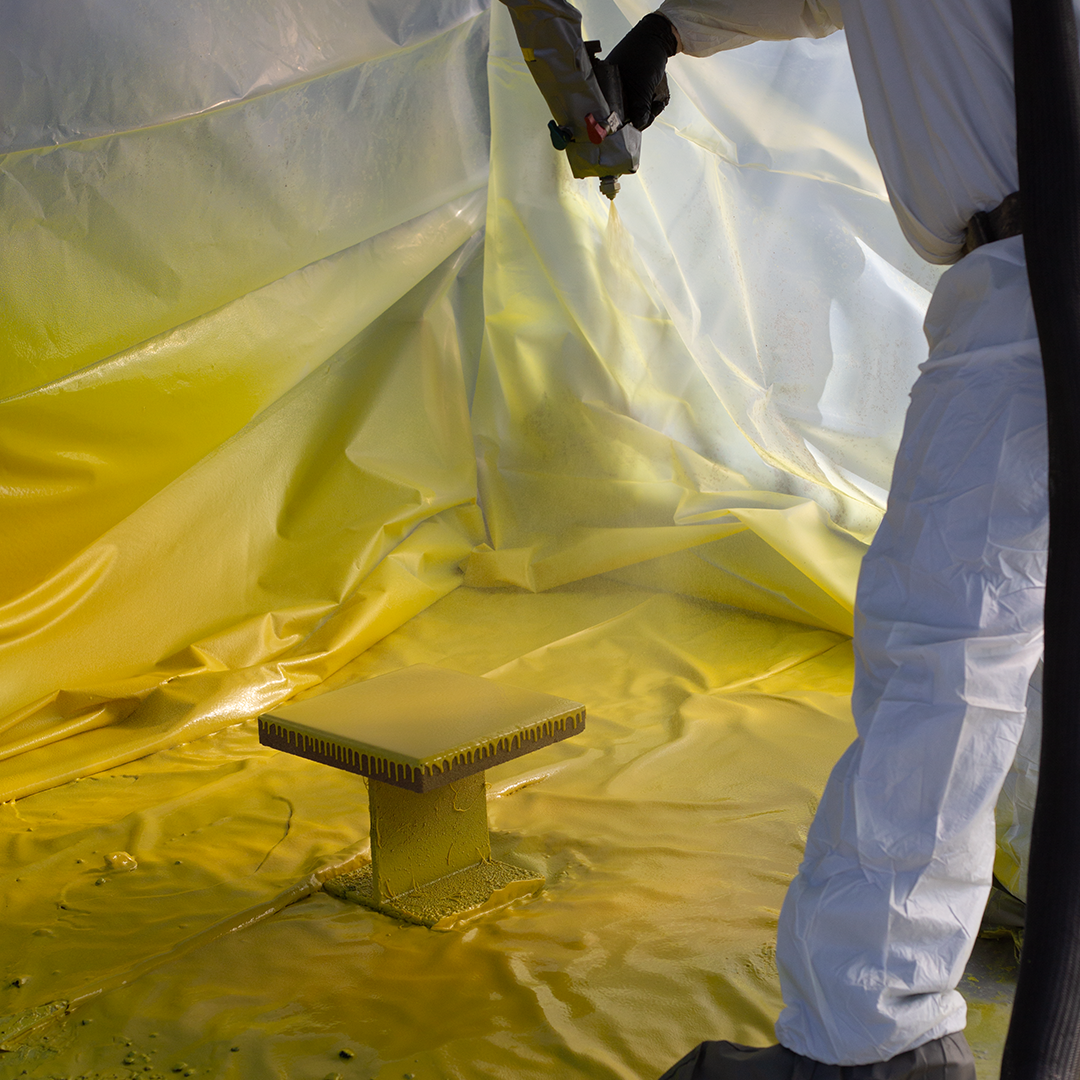 SprayShield Aqua Guard is a highly moisture-tolerant, corrosion-resistant lining for municipal water and wastewater assets. This cutting-edge lining is set to revolutionize how cities manage and protect their critical water infrastructure, ensuring sustainable and long-lasting operations for years to come.
At Sprayroq, we are a team of passionate individuals who genuinely care about our work and the contractors we serve. Our commitment to our customers is evident in our cutting-edge training facility and our dedicated contractor support team.
We go above and beyond to ensure that our contractors receive comprehensive training, as well as the necessary product and marketing support, to thrive in their field. Building genuine relationships is at the core of our success, and we strive to provide everything our contractors need to succeed.
Where it can be applied
Sprayshield ag provides Chemical resistance for concrete, steel, fiberglass, and a multitude of other surfaces, including:
Wastewater Applications: including tanks, basins, clarifiers, digestors, grit chambers, secondary containment, lagoons, sluiceways, headworks, penstocks, influent chambers, reservoirs, etc.
Stormwater Applications: reservoirs, tanks, penstocks, basins, etc.
Potable Water Applications: tanks, basins, etc.
Industrial Applications: surface protection in power, pulp and paper mills, mining, and refineries (storage tanks, penstocks, secondary containment, etc.)
Sprayshield AG has a 1:1 mix ratio, making proportioning a breeze
Maintain a robust barrier against corrosive substances
Industry-leading return to service time reduces expensive downtimes
Moisture-tolerant up to 25%, saving time on substrate preparation
Have Questions about SprayShield Aqua Guard?